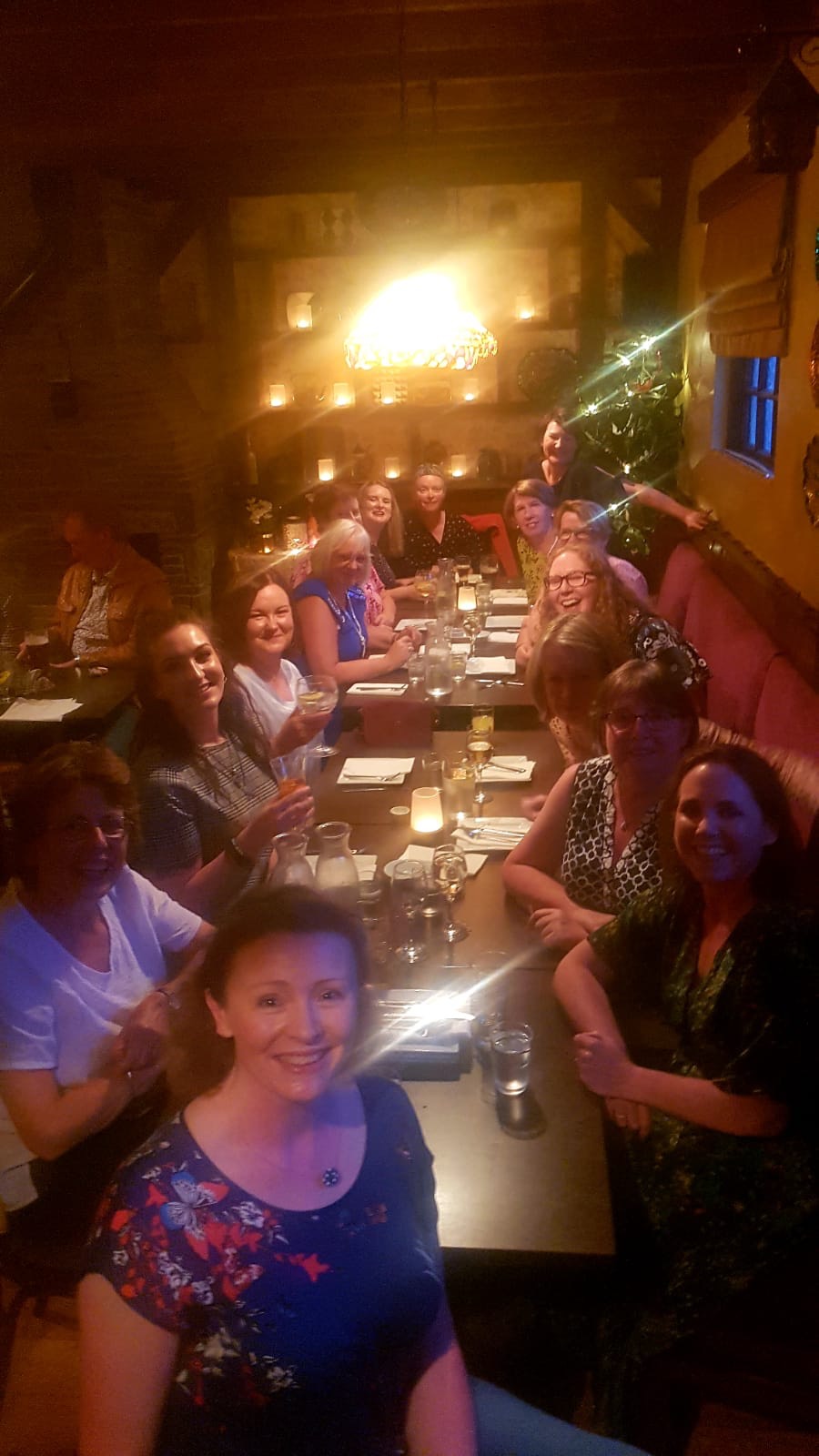 Our Inaugural Book Club Outing!
On Saturday 9th of August our Tuesday and Friday Book Clubs joined forces and ventured forth to Casa Tapas in Grangecon, Co. Wicklow.  It was a fabulous evening, with delicious food and sparkling conversation (some of it book-related!). 
The next planned outing is on 28th of September to Kilkenny for the Medieval Mile Walking Tour, inspired by Her Kind by Niamh Boyce.