Launch of "The Dueling Banjo" Poets Arnie Yasinski and Alison Hackett
March 2 @ 7:00 pm

-

8:00 pm

Free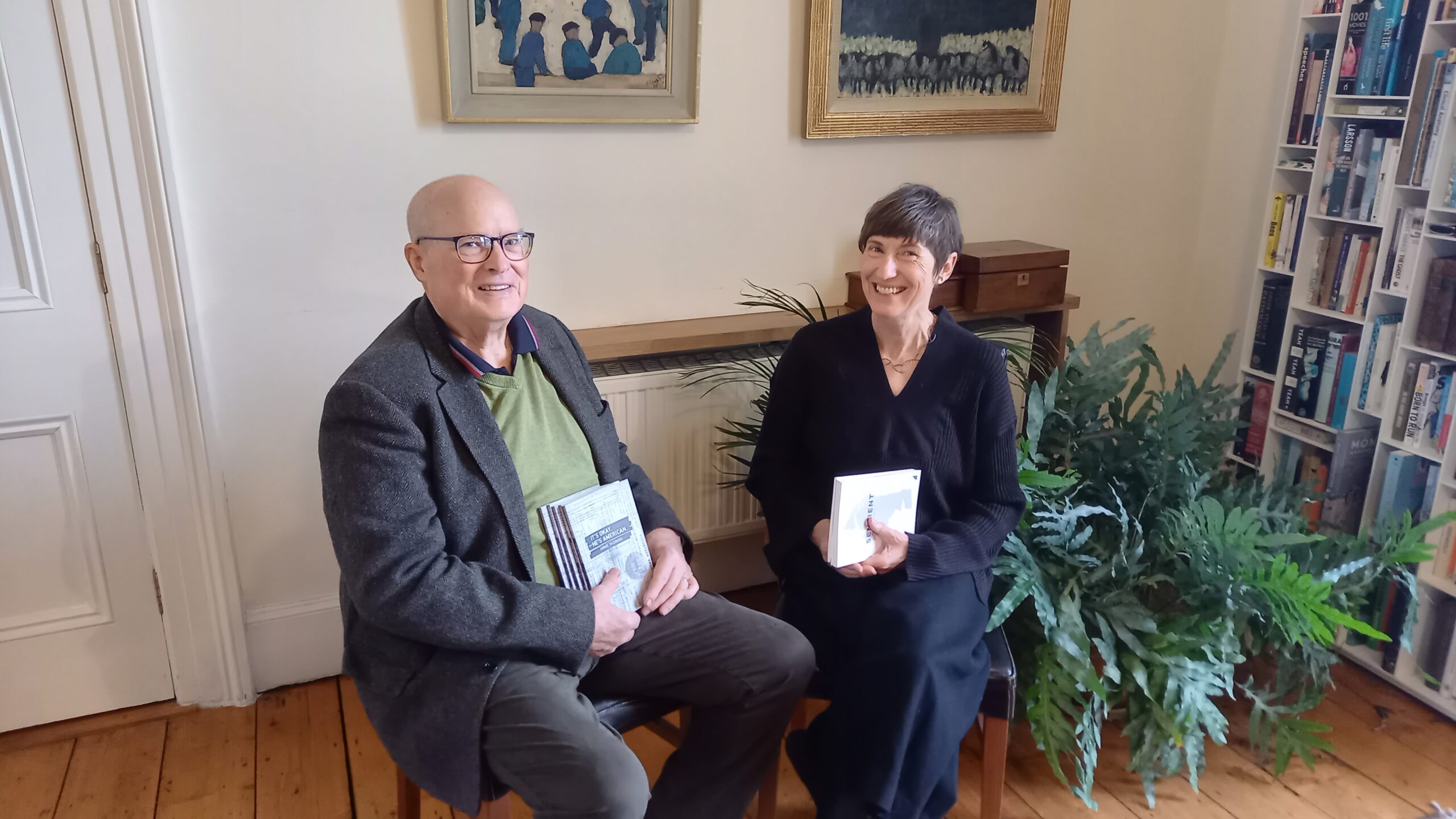 "It's Okay, He's American" and "Sentient", two new anthologies by poets, Arnie Yasinski and
Alison Hackett, will be launched at Woodbine Books in Kilcullen, Kildare on 2 March at 7pm.
A poetry partnership of some years, Arnie and Alison have been affectionately called "The
Dueling Banjos" by admirers of their work.
The mutuality in the name reflects a deep connection around language and inner
exploration. 
What do you really want to say?
Alison, who is also the founder of Twenty First Century Renaissance, the publishing
company publishing both anthologies and Arnie's editor, says "Arnie and I seek truth from
each other. Both of us have done deep psychoanalytical work and we often tease that we're
tied at the therapy-hip (a joint 10 years between us). As a result, we have a shorthand with
each other and an ironclad promise to "get rid of the phoney stuff".
"My question to him, as editor to poet, again and again, is what do you really want to say?"
Alison's own poetry is included in their weekly workshops. 
Her poetry, at times, explores the impact of losing her mum as a young child. The fiftiethanniversary of her mum's death is shortly and Alison is introspective:
"I wonder at that plucky kid who buried, for almost forty years, the pain she had carried so
heavily for so long; I wonder at the fifty-two year old who started to unpack and weep and
scream to be heard forty years later. I wonder why I didn't know that I was not okay."
In their workshops, the two poets distil poems to the right intensity, ensure heat remains,
and lift language over sentiment. 
Their poems fall naturally into pairs, and they will be reading them thus at the launch,
connected by themes such as fathers, teachers, drink, religion and politics.
About Twenty First Century Renaissance
Twenty First Century Renaissance, founded by Alison Hackett, is an independent publisher
supporting the arts in Ireland by focusing on history, medicine, science, art, education,
illustration and poetry — in high quality publications. Interdisciplinary, iconoclastic, open-
minded, 21CR books speak to the everyman and everywoman.  Books for life.
This event is free but spaces are limited and must be reserved here